Boot Stretcher Machine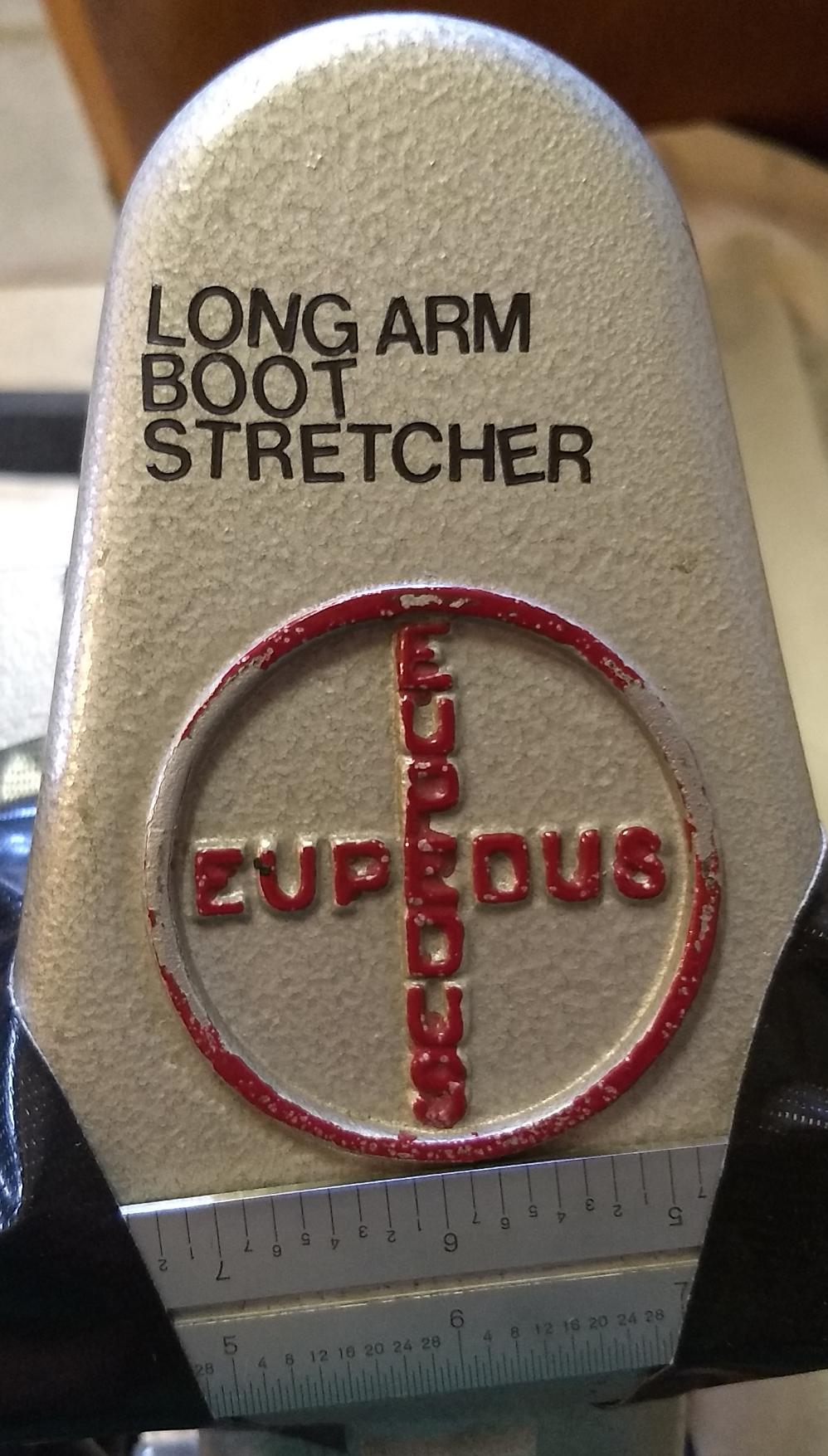 Eupedus single long-arm boot stretcher machine. It has my black tough tape, ruler, and letters decal.
It was purchased from the U.S. distributor for Power Schoenmachines Power-shoe[.]com. It is mounted on a Grizzly Industrial Grizzly[.]com Floor Drill Press Stand with a rotate, raise/lower arm.
All leather toes widening using boiling water in a commercial rice steamer with a turkey roasting bag.
g-s.pw/-/2/f8c956ad.xhtml
---
<<<<<<<<<<<<<<<<<<<<<<<<<<<<<<<<<<<<<<<<<<<<<<<<<<<<<<<<<<<<<<<<<<<<<<<<<<<<<<<<<<<<<<<<<<<<<<<<<<<<<<<<<<<<
<<<<<<<<<<<<<<<<<<<<<<<<<<<<<<<<<<<<<<<<<<<<<<<<<<<<<<<<<<<<<<<<<<<<<<<<<<<<<<<<<<<<<<<<<<<<<<<<<<<<<<<<<<<<